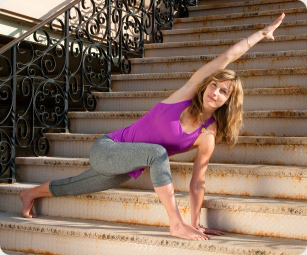 Jane's Work:
The Yoga of Embodiment [pdf]
– Jane's thesis, written in 2002, and submitted for an M.A. in Counseling/Depth Psychology.
The Yoga Loft, San Francisco
The Yoga Loft was founded in 2002 by Jane House and Meg Whitbread with an intention to create a home for "The Yoga of Embodiment" in the heart of San Francisco. Over the years, The Yoga Loft has grown into one of California's most beloved yoga schools. "The Loft" has become a home-base for the city's most authentic teachers. It is a place where evolutionary relationships are formed and every time you walk up the stairs, you are bound hear stunning amounts of laughter.
Lululemon Ambassador Page:
Nashville-ambassador
YogaStudios:
The Yoga Loft, San Francisco, CA
Hale Mind & Body, Nashville, TN